Featured News - Current News - Archived News - News Categories
Our Lady of Victory Homes of Charity Celebrates $200,000 Grant from The John R. Oishei Foundation
The grant will be added to monies raised for "Father Baker's" - Continuing His Legacy of Caring Capital Campaign and will bring the current total to $11.85 Million
Thu, Jan 4th 2018 03:00 pm
Our Lady of Victory Homes of Charity, a member of Our Lady of Victory Institutions, Inc. (OLV), is celebrating a $200,000 grant from The John R. Oishei Foundation, which will have a major impact on the way services are provided to youth and families. It will help to transform the residential campus and allow for renovations and improvements at many program sites - particularly those that provide care for young children, teens, individuals with developmental disabilities, and low-income families.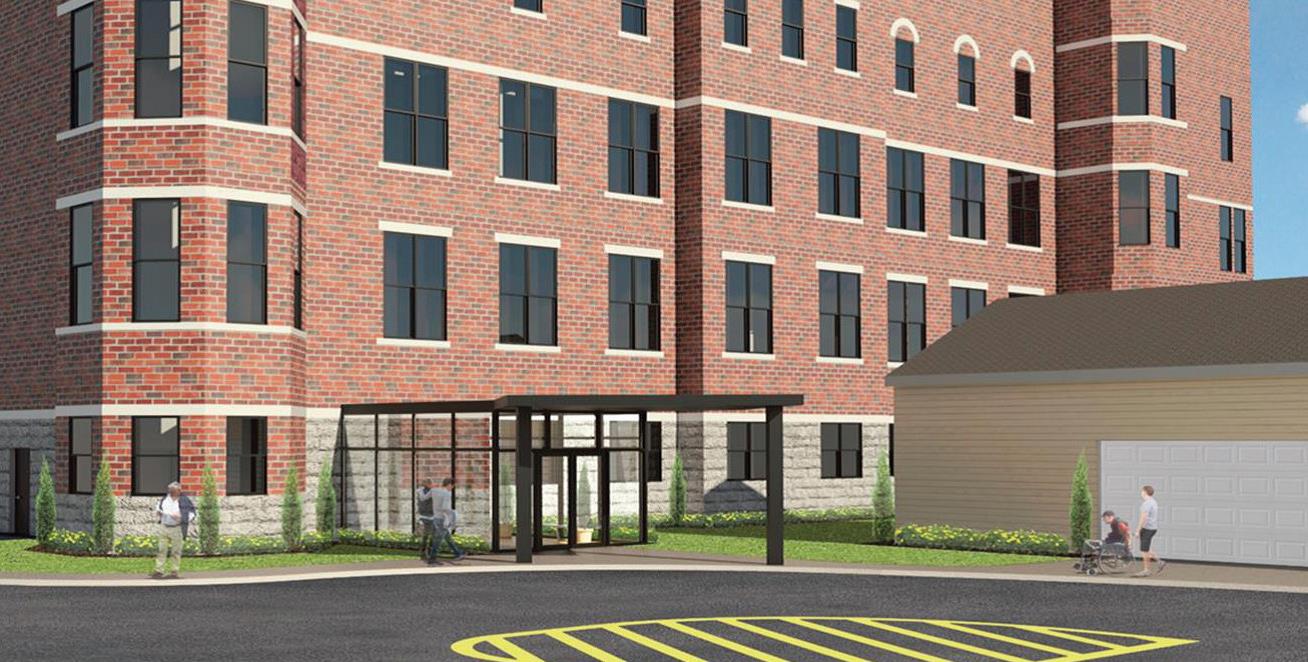 Specifically, the $200,000 grant will be used for the Baker Victory Services' 790 Ridge Road Accessibility Project, which calls for relocating the main entrance of 790 Ridge Road to the rear west side of the building. A new drop off area, covered canopy, and foyer will be created to allow for better access to the organization's dental clinic and WAY (Work Appreciation for Youth) vocational training program offices. Additionally, inside the foyer, a new WAY Café will offer coffee and other grab and go items, and a space for caregivers to spend some time, while family members or clients receive dental care.
When added to all previous contributions, pledges, and commitments, the $200,000 grant brings the current total of the campaign to $11.85 million. Started five years ago, the Capital Campaign is headed down the homestretch with $150,000 remaining to achieve the $12 million goal.
"The generosity of the Oishei Foundation is humbling and is greatly appreciated," OLV Institutions' President, Msgr. Paul Burkard, said. "This grant will allow us to provide better care for the more than 4,000 children, adolescents, and families that count on us each and every day."
The John R. Oishei Foundation enhances the economic viability and quality of life for the Buffalo Niagara region through grantmaking, leadership, and network building. The Foundation was established in 1940 by John R. Oishei, founder of Trico Products Corporation.