donor impact report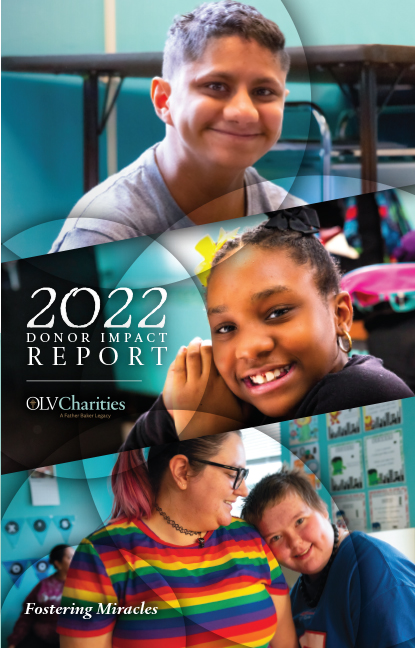 Each year, OLV Charities produces a Donor Impact Report and distributes it via the mail.
This important piece provides a snapshot of the good works that can be attributed to the generosity of the organization's many friends throughout the world. It includes photos, stories and financial information that tell the story of Father Baker's thriving, and vibrant legacy, the OLV organizations.
To view a Donor Impact Report (in PDF form), click the appropriate link below.
To request a hard copy of the most recent piece, call (716) 828-9648 or complete the form below.