centennial magazine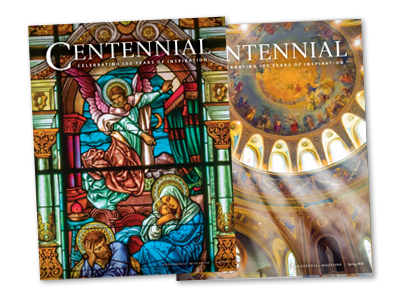 Two times a year, OLV Charities publishes Centennial magazine.
This gorgeous (still fairly new) publication offers readers an inside look at all that is happening here at Venerable Nelson Baker's "City of Charity." Each issue includes photos, donor and client profiles, Basilica restoration updates, historical pieces, news items, Centennial event calendars and much more!
To view an issue in PDF form, click the appropriate link below:
---
If you'd like to be added to the Centennial magazine mailing list and receive a copy delivered to your mailbox, just fill out/submit the form below or call us at (716) 828-9648.